FAQ
Frequently Ask Questions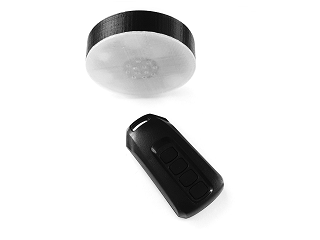 Do you be ship globally?
Yes, we are offering global shipping!
What does the Sela stand for in Sela-SG?
Sela is a acronym for Sports Equipment Location Anti-theft.
What does the Sela stand for in Sela-SG?
Sela is a acronym for Sports Equipment Location Anti-theft.
What does the SG stand for in Sela-SG?
The SG stands for Sub-1Ghz radio frequency.
SAFETY & REGULATION
Is it secure?
Each Sela-SG and Sela-Fob are matched together using a unique 64bit address and all command packets are Encrypted using 128bit AES CBC-MAC.
What regulations do you have?
North America: FCC certified RF Module, FCC ID 2ANH5-RC-CC1310-915, Part 15C and for Europe: CE Certified, Radio Equipment Directive 2014/53/EU.
Are the electronics RHOS compliant?
Yes, both Sela-SG and Sela-Fob are RHOS compliant. RoHS stands for Restriction of Hazardous Substances. RoHS, also known as Directive 2002/95/EC, originated in the European Union and restricts the use of specific hazardous materials found in electrical and electronic products.
Is it water resistant?
Both Sela-SG and Sela-Fob enclosures are rated IP67 (Ingress Protection) meaning they are dust proof and protected against the effects of immersion in water to a depth between 15 cm and 1 meter.
SETUP & MAINTENANCE
How do you attach it?
Sela-SG comes with 2 Velcro Coins 1-7/8" or (4.7cm) in diameter, these can be used to attach it to almost anything. This also allows for it to be removed and used on other items or removed for easy re-charging.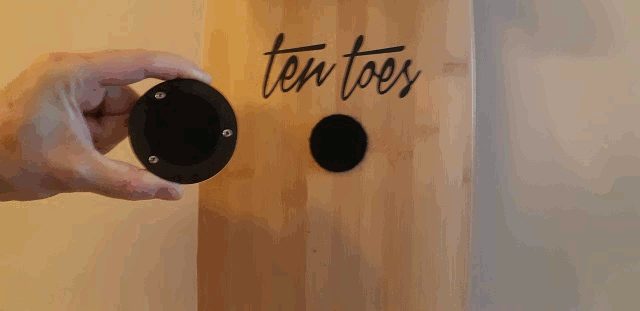 Do I need 2 Sela-Fobs for Twin Sela-SG?
No, only one Sela-Fob is needed for either Sela-SG Single or Sela-SG Twin.
How do I turn it on and off?
Sela-SG does not have a on off switch, it simply stays on and will continue to pulse GREEN every 10 seconds. If and when the battery dies, simply recharge it. If the battery is completely dead, it will play a power up tune when the charge port plugged in.
When should it be charged?
Sela-SG will flash RED every 10 seconds when the battery is low and requires charging.
What battery technology does Sela-SG use?
Sela-SG uses a 400 mAh Lithium Polymer (LiPo) battery.
What battery size does the Sela-Fob use?
Sela-Fob uses 1 CR2032 battery.
How long does it take to charge?
Sela-SG uses a USB B-Micro charge port and charges fully within 1 hour.
How do I know it is charged?
While charging Sela-SG display will be solid RED, once charged, the display will turn solid GREEN.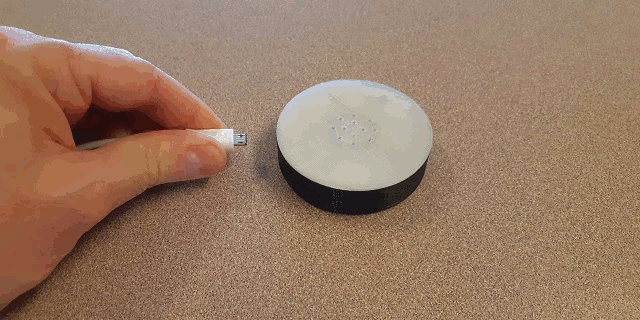 ---